"Ignoring online marketing is like opening a business but not telling anyone."
I can assure you with the digital insight your business needs.
Get ahead today on your PPC campaign, SEO Strategy, Social Media, Branding & Website Conversion Rates.
SMM (Social Media Marketing)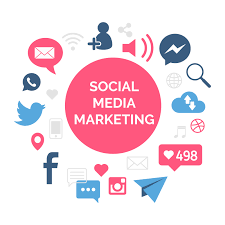 Social media marketing (SMM) is marketing that targets social platforms such as Facebook, Instagram and TikTok to promote the brand, grow the target audience, drive website traffic and increase sales
SMM is the easiest way to reach a huge audience – today, half of the world's population, 3.8 billion people, use social media. What's more, this number is constantly growing – since 2019, social media usage has increased by 9.2%
SEO (Search Engine Optimization)
SEO stands for "Search Engine Optimization" In simple terms, it is the process of improving your website to increase its visibility when people search Google, Bing and other search engines for products or services related to your business. The better the visibility of your pages in search results, the more likely you are to attract attention and make potential and existing customers aware of your business.
Pay-per-click, or PPC, is a form of online advertising in which the advertiser is charged a fee each time one of their adverts is clicked. In essence, you are paying for targeted online traffic (or landing page or app). When PPC is implemented properly, the cost is negligible because each click is worth more than you are charged. For instance, if you pay $3 for a click and the click generates a $300 transaction, you have profited handsomely.