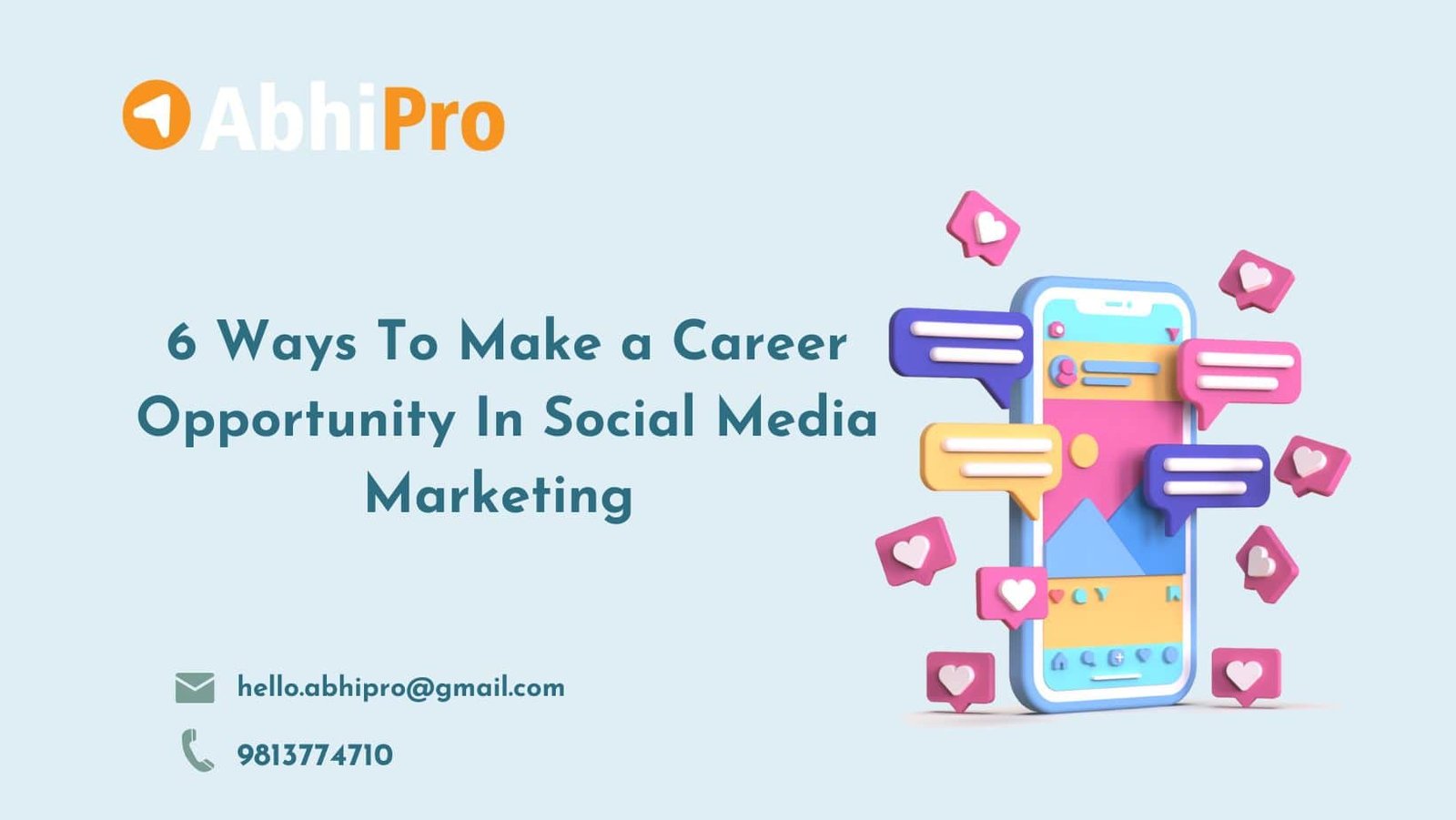 Social media marketing (SMM) is a type of digital marketing where one can promote their brand or product on internet community programme and apps. Social website platforms enable auditions to connect with the brand which will build a brand increase sales and drive traffic to a website. Media platforms provide built-in data analytics tools enabling brands to track their product and ad campaigns' progress, success, and engagement.  
 Users in social media marketing can share and produce relevant content which will help the brands increase their exposure and popularity. Its popularity has been rising and becoming more popular for both researchers and practitioners. This opportunity to realize first-hand what markets are saying the opportunity to recognize particularly motivators and to quantify the impact that social website had as a result on markets and the position and organization that serve them and the opportunity to learn faster to adapt more quality and to build and bring to market the next generation of globally acceptable, sustainable, goods and services.
1 Content marketing
 Content marketing is a part of marketing in which a brand focuses on providing relevant information to the audience so the content must be short, simple and eye-catching. Content Marketing mainly focuses on creating, publishing and distributing content for its online targeted audience. 
2 Advertising
Advertisement is an essential part of marketing which helps the company to promote its brand and services. In today's world people are more engaged with the internet so it is the perfect platform to reach customers which will bring attention to the product or services 
3 Influencer marketing
This type of marketing allows brands to collaborate with online influencers which will help them to market their products and services to a great extent and a large audience. Many brands work with influencers to improve their brand recognition, and these online collaborations are influential. The larger the influencer's audience the easier it is for them to collaborate with more prominent brands.
4 Social media management
These days social media are ordinarily responsible for developing strategies for increasing followers, creating & overseeing social campaigns, producing content, reviewing analytics, and communicating with the stakeholders in a company which will significantly benefit the company.
5 Community management
  It is the process in which companies try to build community among business customers, employees, and partners through various interactions. Management communication and handling is the primary job of community managers which will help grow the company and its employees.
6 Paid media
Paid media involves paid placement to increase the company's external marketing. Pay-per-click advertising branded content and display ads are the main ways to do paid orders. Paid media are essential for companies to generate revenue growth and brand awareness for online businesses.
7 Contributing to forums 
A forum is an online discussion board. With its help people can ask questions, share their experiences and discuss topics with mutual interest. Media helps create social connections and a sense of connection to the community. They can also help cultivate individual members interest in a particular subject.
8 Reviews
Be informative and insightful:
Be specific and relevant to the place you're reviewing and describe what other visitors will likely experience.
Review your experience and explain what the site was like and the service you received.
Learn social media marketing skills. 
 Choose the Right Platforms
Choosing the right platform allows you to make your social media activity as effective as possible. Please note that although your target audience may have accounts on all platforms you need to find the one they use and where they are active.
In other words, don't just log in once a month to schedule all your posts. Social media channels are communities. While each platform has its unique environment and voice your business's core identity whether it's friendly, fun, or trustworthy should stay consistent.
Social networking websites can play a major role when organising marketing strategies. They will help to begin a strong relationship with the client, increase dedications and get user reaction.
However, how do you select the right platform and why is it so dominant? Let's talk about this further.
Looking back on that, posts must be error-free to be highly powerful. To do this, use services like Grammarly, etc. This easy article will help you steer clear of types and make the narrative  clean. Selecting the virtuous platform allows you to make your social networking website schemes as effective as achievable. Please record that although your quarry listeners may have accounts on all platforms, the requirement is to find the one that they in fact use and where they are dynamic.
Digital marketing skills:
Be a voracious learner
Educate Yourself
Always stay updated
Identify your goals
Choose the platforms for your audience
Create your audience
Track the right metrics
Adapt, learn and grow
Create a Strategy. Each forum needs its strategy. 
Be Consistent. 
Create Engaging & Interesting Content.